11510 S. Antioch, Glenvil, NE 68941 please email bumpnovacek@gmail.com
Our hand made cedar furniture is made from aromatic Eastern Red Cedar harvested from the river bottoms of Nebraska. Each piece is sealed with several coats of Spar Polyurathan to give it long lasting beauty and durability. In addition, table tops are coated with a clear epoxy table top finish that is second to none in quality and look. I guarantee that you will be happy with any of our cedar products and enjoy them for years to come.
Put a little wild life back into your home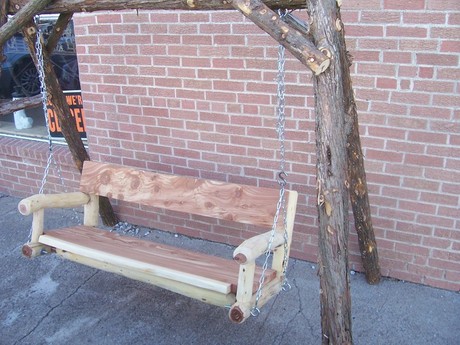 Cedar porch swings
Cedar "A" frame stand comes with hanging hardware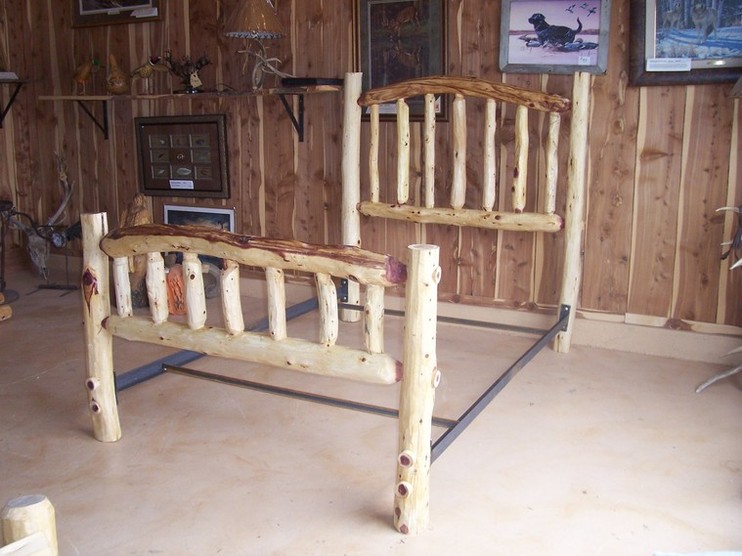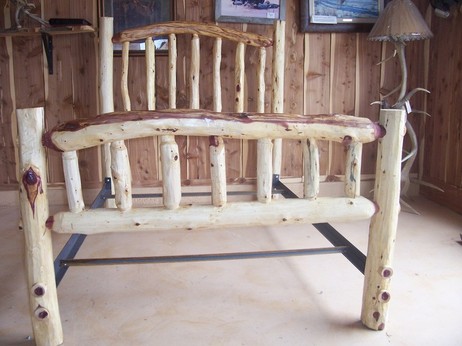 Hand made one of a kind
Eastern Red Cedar Post Beds
These bed come with a head board, foot board and steel frame. They are constructed with durability and beauty in mind and are very sturdy as well as beautiful. They will add rustic elegance to any bedroom.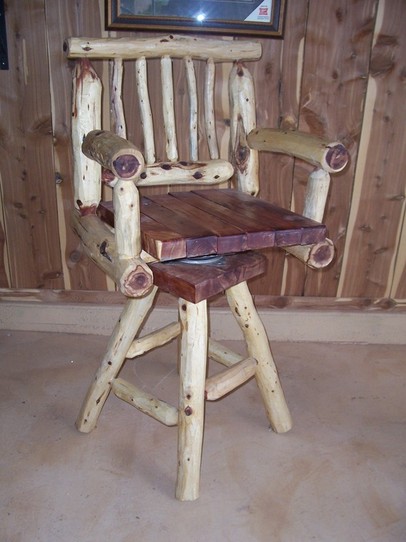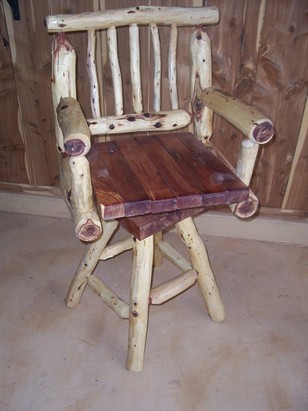 Cedar Deluxe bar stool
24" seat height- $275 Plus Shipping
30" seat height $300 Plus Shipping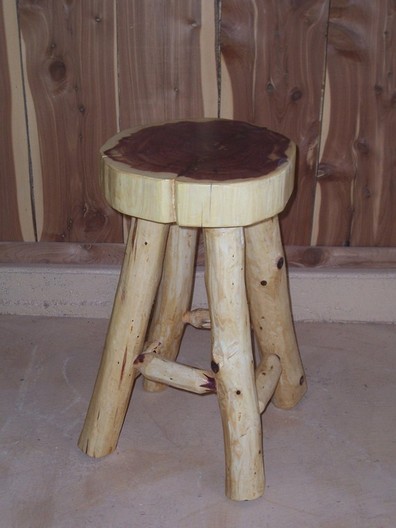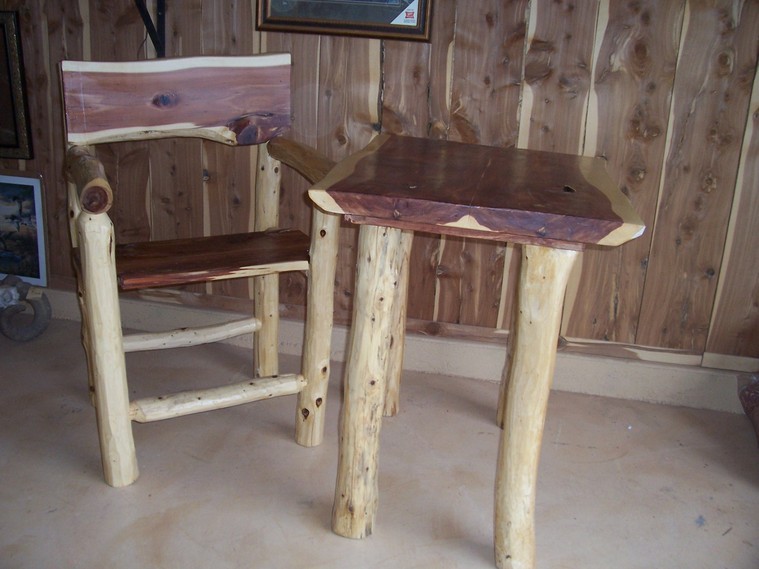 Cedar Bar Table 24-28" wide x 34-38" long
Cedar Table. This table is 4x6' and is 36" high (counter top height) It is covered with an epoxy finish that brings out the red tones of the cedar to create a rustic look that also glows with elegance. The 8" legs are attached to a metal frame work on the underside of the table to make it very sturdy. Price of this table is $950. Please call me for a quote on other sizes or to order.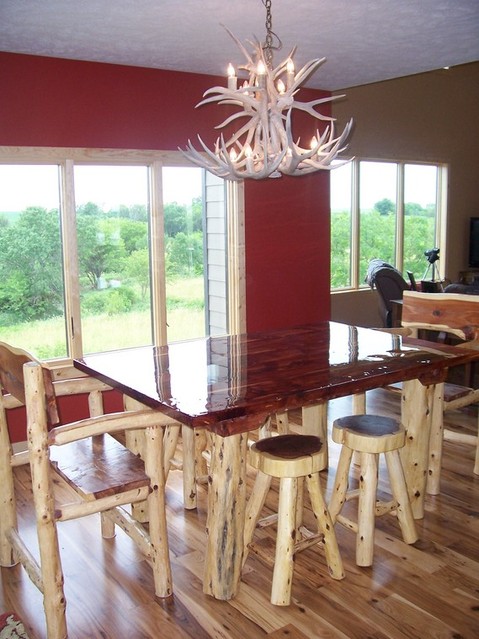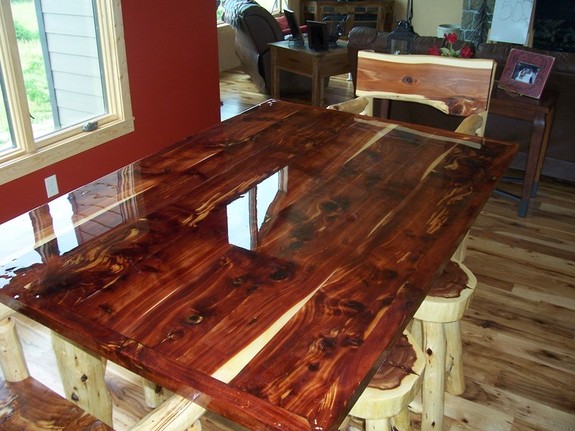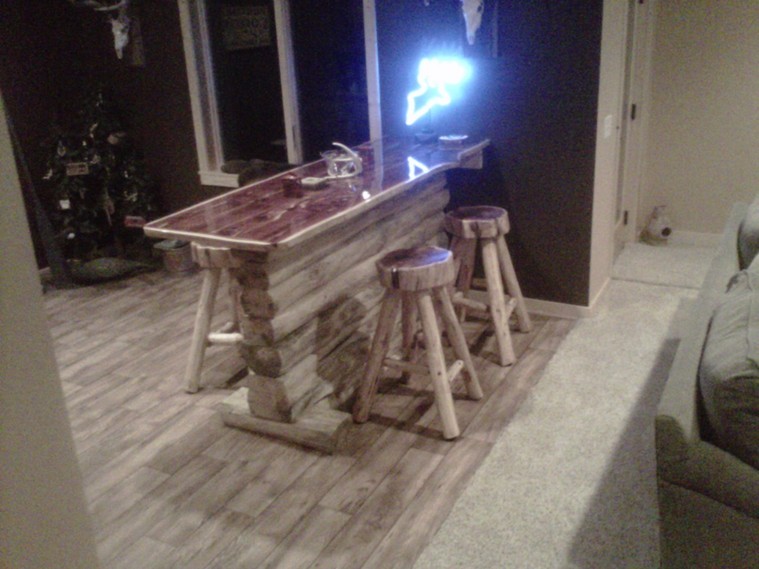 Custom build log bar. Pine logs with a cedar top. Call for pricing

.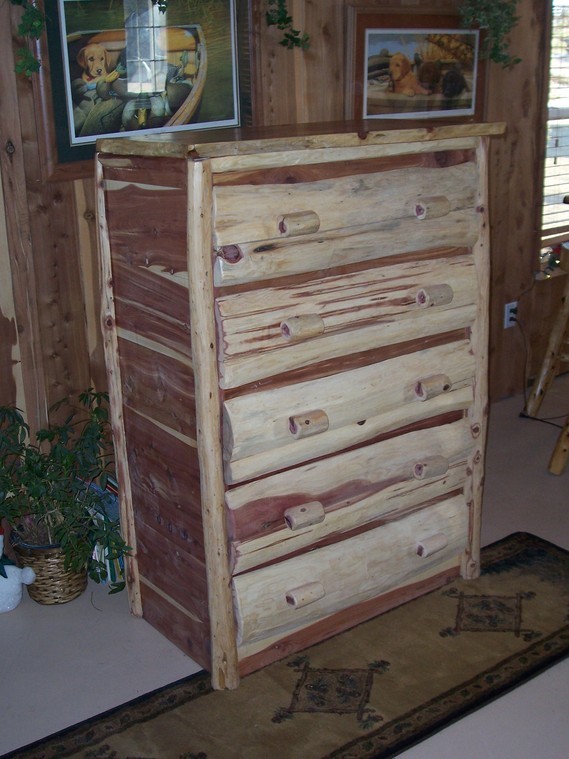 5 drawer cedar dresser
This dresser stands 50" tall and 40" wide. The drawers are 8" deep.

Cost: $895​​​

Can custom build to your size​​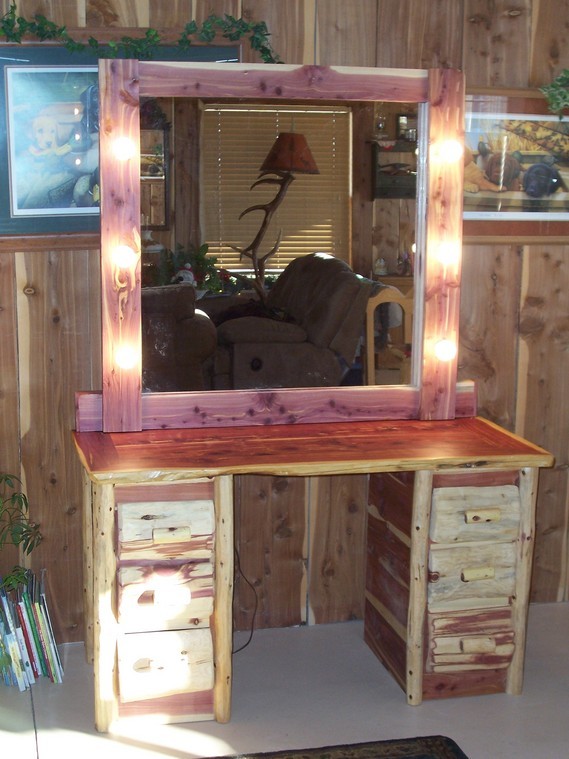 Cedar desk/vanity: 54" wide 30" tall with six drawers. Cost $750

Vanity mirror without lights: $250

With lights​​​​: $400

Can custom build to your size​​